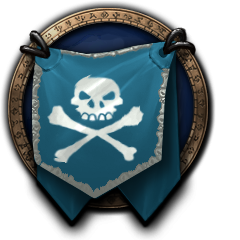 Server:

US-Stormrage


Faction:

Alliance


Focus:

Semi-Hardcore Mythic Raiding and Dungeons Heroic/Mythic/Mythic+


Raid Days/Times:

Tuesday & Thursday 8:30 PM – 11:30 PM Eastern


Raid Group Progress:

5/9N 1/10M, 10/10 H NH, 10/10 N NH, 3/3 H TOV, 7/7 H EN


Recruitment Status:

Recruiting ALL raid roles and casual/social members!



Recruiting for ToS!


Our recruitment is intended to support the numbers necessary for mythic raiding and welcome more people to our incredible group of gaming friends, even if they are not mythic focused.
Mythic/Heroic Raiders:


Our raiding goals are simple: striving to bring our best every raid night but staying true to who we are. Our raid environment is non-abrasive, fair, and positive. We're looking for progression-minded players who have the willingness to work as a team, help their fellow members, and support the guild so that everyone can meet their own end-game goals. Attitude is everything and we want you to feel rewarded for your efforts. Our loot system is geared towards helping our mythic raid team progress while rewarding those who help that goal. If you're interested in running Mythics, we want to hear from you!
Who We Are
BG offers a unique environment that fosters community in raid, guild--and across multiple games. We value teamwork, fairness, positive attitudes, and seeing our goals achieved. We value an environment that does not impede on our competitive members' agendas, nor force unrealistic expectations on players who have a more carefree approach. Regardless of your focus, you'll never be looked down upon by other members. Our focus is a progression-oriented atmosphere, while still putting an emphasis on community relations.
Why Join Us?
Because whether your enjoyment comes from mythic raiding, pet battles, PVP, or posting dank memes in our discord--we have the same values.
Additionally, we offer:
Team Progression Rewards

Strong Teamwork

Diverse, Positive Environment

Open, approachable, engaged Leadership

Community Events

Active Discord

100% No Drama, No Toxicity Tolerance
Normal/Casual/Social Members:


It's not always about raiding and we get that. We offer a non-mandatory raid on Wednesday nights for anyone who doesn't want or cannot commit the time to our Tues/Thurs nights. Non-raid, and non-WoW events are also planned, ie. Cards Against Humanity nights!
What are the members like?
Mature – The kind of atmosphere a fun-loving adult can appreciate, without being exclusive of young adults.

Laid Back - People who like to joke around and have fun with the game and each other. Even the more competitive ones aren't elitist and like to have fun.

Respectful – We're nothing without it.

Helpful – Willing to share the knowledge they have with newcomers. We do have a number of competitive players who value theorycrafting to give the most for themselves and the group.

Raid-Competent – People who are committed to goals and each other, reliable but understanding that RL come first, raid aware, show up on time and prepared, able to receive criticism and use it to better their performance.

Social – We're not all raiders and that's okay. Good people who don't raid have something to offer and gain from our guild.



Would you like to know more?
You have a few options:
1. Contact a leader in-game:
Recruiter:

Bubbleoseven: AzaZel#13713


Raid Leader:

Demonkavula: SenorManiac#1607
GM:
Valgasm (or Vallatio) Valgasm#1544 DM @Valgasm_ on Twitter
2. Connect with us on Discord https://discord.gg/Y6qwraj (Be sure to let someone know you're there!)
Message us on Discord!
Bubbles:

AzaZel#5529


Val:

VAL#8164




Demonkavula:

SenorManiac#4164



3. Apply at http://www.banishedgaming.com if you wish and we'll message you on our forum or in-game if you provide that information to us